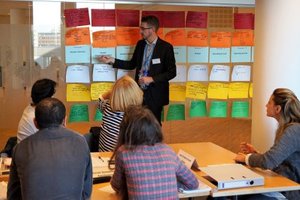 Title: Training in Laboratory Quality Management and the WHO LQSI tool for National Influenza Centers
Code: D17-19
Date: October 2017
Location: Denmark
Client: World Health Organization Regional Office for Europe
Type of services:
Training of laboratory managers of National Influenza Centres in Eastern European and Central Asian countries on laboratory quality management and the WHO LQSI tool.
Report(s):
[17 Oct 2017] Last week DATOS was invited by the WHO regional office for Europe to provide the Training on Laboratory Quality Management and the WHO LQSI tool. This training was organized for 17 persons from influenza laboratories all across the WHO European Region (Spain, Italy, Malta, Greece, Azerbaijan, Albania, Turkey, Bosnia & Herzegovina, Ukrain, Lithuania, Hungary, Belarus, Georgia).
During the training participants learned everything about principles of laboratory quality management based on ISO 15189, the international quality standard for medical laboratories. They were also introduced to the WHO LQSI tool, a tool which helps laboratories on a day to day basis with implementing a quality management system.
The participants highly valued the training and gave it a score of 9.6 out of 10 (best)! Source: //blog.datos-advice.nl/#post38
Want to know more? Contact us!
------
Title: Better Labs for Better Health
Code: D16-04, D17-09
Date: April 2016 - October 2017
Location: Denmark, Russian Federation, Uzbekistan, Tajikistan
Client: World Health Organization Regional Office for Europe
Type of services: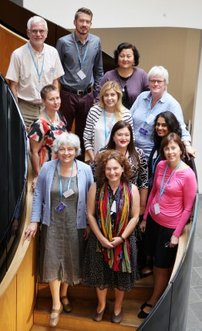 Development of a National Laboratory Policy best practices document
Development of a National Laboratory Strategic Plan best practices document
Design and execution of a training for members of National Laboratory Working Groups. Topics included: quality management, management and leadership skills, infectious disease updates (Ebola, Zika).
Design and provision of a training of trainers course on laboratory quality management and the WHO LQSI tool to laboratory managers from Service for Supervision of Consumer Rights Protection and Human Welfare of the Russian Federation
Design and provision of an advanced mentor course for quality management mentors of laboratories in Eastern Europe and Central Asia
Design and development of e-learning modules on laboratory quality management to transform the face-to-face training course "Introduction to Laboratory Quality Management and the LQSI tool" into a blended course.
Facilitation of two 1-week Training of Trainers courses in quality management and the use of the LQSI tool
Report(s):
[2 Jun 2016] In Copenhagen, Denmark, at the WHO Regional Office for Europe, DATOS provided training in laboratory quality management and laboratory management and leadership to officials of National Laboratory Working Groups of Tajikistan, Uzbekistan, Moldova and Kyrgyzstan. The NLWGs of these countries have developed national laboratory policies and strategic plans for their countries under guidance of the experts of DATOS over the past two years.
Revitalization of the national laboratory systems in Central Asia and Eastern Europe
The National Laboratory Policies and strategic plans developed by the NLWGs are in various stages of endorsement by the respective governments. The policies will revitalize the national laboratory systems with strategically focused improvement activities, such as revision of the laboratory education programs, procurement and supply chains, information management systems and quality management system implementation.
What's next?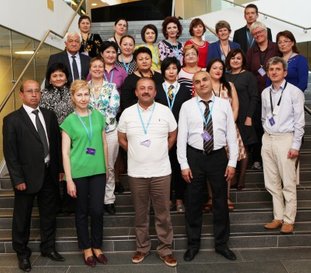 During the training DATOS facilitated brainstorming sessions to help NLWG officials determine the way forward. This led to clear strategic plans to further strengthen the role of the NLWGs and make positive changes with regard to laboratory capacity in the Central Asian and Eastern European countries. Source: //blog.datos-advice.nl/#post3
[7 Sep 2016] The Better Lab for Better Health initiative headed by WHO Europe aims at strengthening laboratory systems in Eastern Europe and Central Asia. One of the activities is the mentoring of laboratories that are implementing a laboratory quality management system (LQMS) based on ISO15189 using the LQSI tool. This is done by laboratory experts with experience in implementing such a system themselves. After an initial training in September 2015, the first group of mentors has now started supporting laboratories in Russia, Kyrgyzstan and Tajikistan, with Malta and other countries following shortly.
Training the mentors – the advanced course
The current training provided the mentors with the opportunity to exchange experiences and learn from each other. The group also formulated quality and progress indicators relevant for the laboratories and the mentoring process. At the end of the course, mentors were asked to provide a plan of intended mentoring activities for the coming 2 years. This plan will be discussed with their respective laboratories and will also provide WHO with the opportunity to monitor progress towards full implementation of the LQMS. Source: //blog.datos-advice.nl/#post6
Want to know more? Contact us!