Title: AMABIOT pour la futute: planification stratégique avec un focus au santé sexuelle et reproductive au Mali.
Code: D21-07
Date: April 2021 - March 2022
Location: Mali
Client: Royal Tropical Institute (KIT) for the Dutch Organization for Internationalization in Education (NUFFIC)
Type of services:
Preparation and facilitation of two tailor-made training workshops to develop the strategic plan for AMABIOT, the professional organization for laboratory workers in Mali.
Report(s):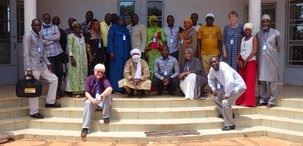 [23 Sep 2021] Linda Oskam is currently in Mali assisting AMABIOT (Association of Biotechnologists in Mali) with the development of a strategic plan. Watch the news item below!
Linda Oskam est actuellement au Mali pour aider l'AMABIOT (Association Malienne des Biotechnologistes) à élaborer un plan stratégique. Regardez le reportage ci-dessous !
Source: DATOS LinkedIn Blog.
[24 Sep 2021] It was such a joy to facilitate a workshop again with real live people!

C'était une telle joie de pouvoir animer à nouveau un atelier avec des personnes réelles ! Merci à tous mes collèges de l'AMABIOT!
Source: DATOS LinkedIn Blog
[30 Sep 2021] Click here for more information on our Mali project with KIT Royal Tropical Institute.
Source: DATOS LinkedIn Blog.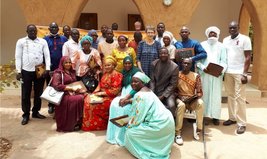 [25 Mar 2022] Linda Oskam and Prisca Zwanikken (KIT Royal Tropical Institute) facilitated the second interactive 4-day workshop in Koulikoro, Mali for members of the Association Malienne des Biotechnologistes (AMABIOT) to finalize the organization's strategic plan to better serve their members and strengthen and increase the visibility of the diagnostic and public health laboratory services. As part of civil society, AMABIOT plays an important role in informing the general public and other stakeholders on the importance of laboratory services for the health of the population in Mali. It also intends to inform and educate its members on the latest developments in the field of laboratory sciences.
During this second tailor-made training (TMT), which is part of the Orange Knowledge Programme of NUFFIC, the participants finalized the strategic plan, made a start with operational planning and discussed the importance of gender, social inclusion and sexual- and reproductive health for the optimal functioning of AMABIOT and the laboratory services.
Source: DATOS LinkedIn Blog
Want to know more? Contact us!